Welcome to Prosper Allied Health
EMPOWERING ALLIED HEALTH PROFESSIONALS IN FREELANCE SUCCESS
Launch Your Freelance Career for Free in Just
1 Day with My Essential Guide!
Inside, you'll find a 'Start Freelance Work Today' checklist, important pro tips, and a practical tool for seamlessly managing your freelance projects.
You will have instant access to the key steps to kickstart your successful freelancing journey.
By downloading this free guide, you'll not only gain access to valuable information but also be automatically enrolled to receive the Prosper Allied Health Pulse Newsletter, enhancing your entrepreneurial journey!
Discover Boundless Opportunities:
Leverage Your Expertise Beyond Clinical Settings Through Freelance Work.
Your dedication and investment in your career as an Allied Health Professional have been substantial, and you've rightfully earned your degree and credentials.
Whether you're a:
Counselor/LCSW (mental health and family therapist),
Occupational Therapist,
Physical Therapist,
Registered Dietitian, or
Speech-Language Pathologist,
your expertise is a valuable asset.
Now, it's time to harness that expertise through freelance work. This path allows you to unlock your full potential, boost your earning capacity, and regain control over your work-life balance.
With freelance work, your career revolves around your life, not the other way around.
Your knowledge is a valuable asset.
Freelance work enables you to utilize your expertise and credentials in diverse industries beyond the clinical workplace.
According to Upwork's 2021 Freelance Forward Economist Report, the number of freelancers who earn more than in their traditional jobs continues to grow:
44% of freelancers say they earned more freelancing than with a traditional job in 2021, this is up from 39% in 2020 and 32% in 2019‍.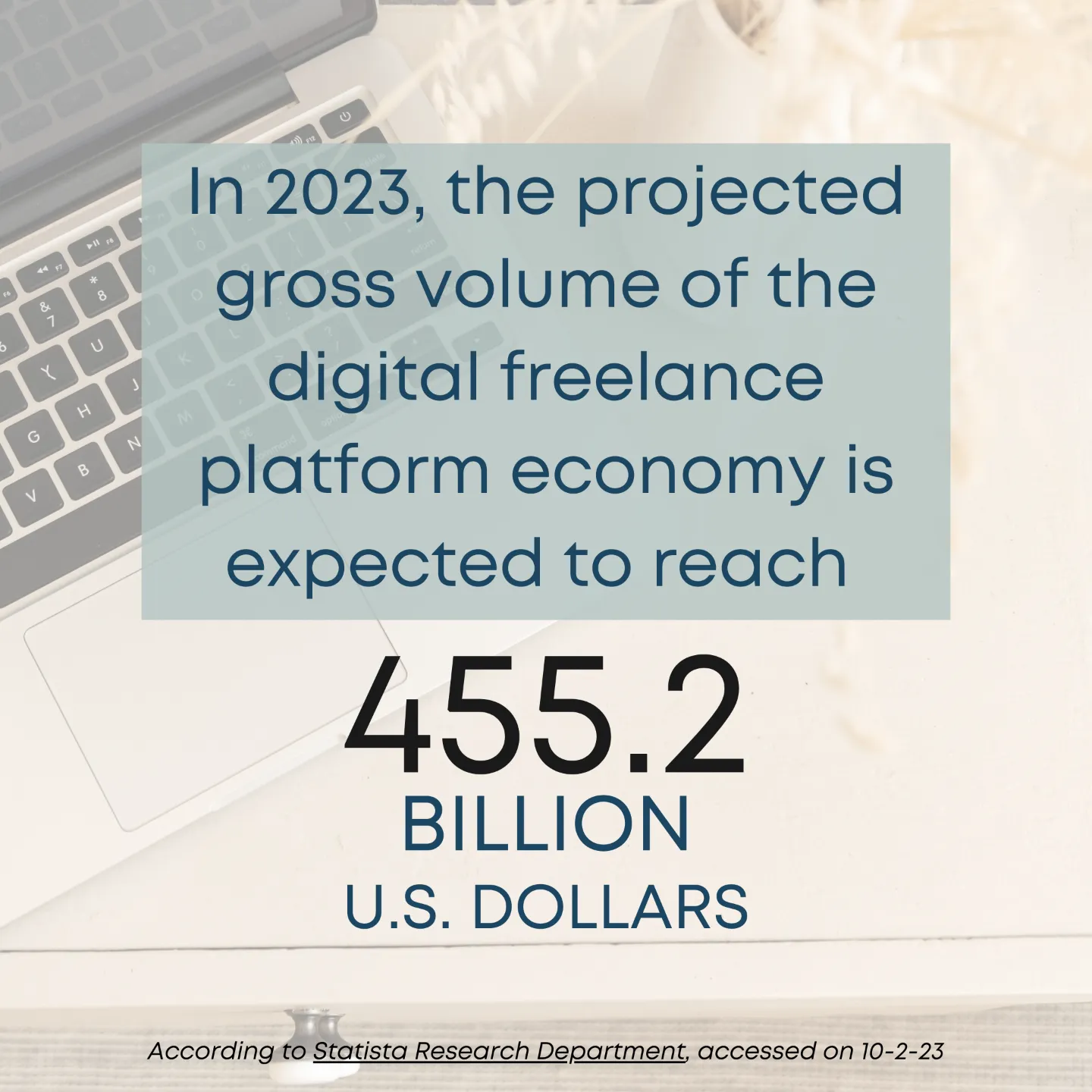 Now is the time to release your expertise out into the world of  freelance opportunity. 
Accelerate your path to earning income with our guidance, getting your freelance work off the ground faster than going it alone

.
THE PROSPER ALLIED HEALTH
PROVEN THREE-STEP PROCESS
GET GUIDANCE. LAUNCH. PROSPER.
If you're an Allied Health Professional looking to start freelance work and in need of guidance and support, you're in the right place.
Join The Network to access exclusive content, expert guidance, and a community of like-minded professionals who are pursuing the same goals.
Get started with confidence as a new freelancer by using the guidance and tools provided in our online resource hub, The Network:
A comprehensive roadmap, featuring my proven 3-step process, to launch and succeed in freelance work.

Access to a treasure trove of pre-recorded workshops & insightful Q&A sessions hosted by industry experts.

A resource library, complete with essential checklists, insider tips, and more.

A curated directory of trusted business experts.

Access to an online community of like-minded colleagues.

The option to schedule 1:1 coaching sessions with Jessica herself.
SUPERCHARGE MY FREELANCE JOURNEY!
STRATEGIZE. IMPLEMENT. PROSPER.
Our suite of 1:1 consultation services is thoughtfully designed to cater specifically to professionals like you in the Allied Health field, providing the strategic guidance you need to kickstart your freelance journey or enhance your current freelance career.
Elevate Your Freelance Journey with Our Tailored Consultation Services:
An Aspiring Freelancer:

Ready to leverage your healthcare expertise, certifications, and credentials to kickstart your freelance journey.

An Established Freelancer:

Optimize operations, expand your client base, and achieve sustainable growth in your freelance career.
GET MY CUSTOM STRATEGIC PLAN!
Freelance Work Provides the Freedom to Go From...
Hi, I'm Jessica! 


Founder of Prosper Allied Health
With over 15 years of experience as a Registered Dietitian, I've leveraged my credentials as a thriving freelancer. 
Thanks to student loan debt and the low income ceiling set for my credentials, I've pushed myself beyond the boundaries of the traditional clinical job track. 
Finding success within the first 3 months of entering the freelance work space, I doubled my hourly rate from my previous salary as Director of Clinical Nutrition. I even earned the Top Rated Plus talent badge on Upwork, awarded to the top 3% on the freelancer platform. 
I've successfully taken back control of the way I use my hard-earned credentials and have achieved the perfect work-life balance. I'm ready to guide you so that you too can prosper on your own terms. 
Jessica's Path to Prosperity
Join Our Email List
Subscribe to the Prosper Allied Health Pulse Newsletter for insights, guest expert tips, exclusive giveaways, and essential event dates. Elevate your entrepreneurial journey - subscribe today!